DARPA Project Reports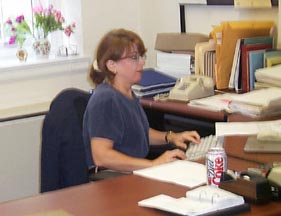 Malinda Yarnell is our Contract Administrator
phone: (302) 831-8248, fax: (302) 831-4316
mail: Malinda Yarnell <yarnell@eecis.udel.edu>

---
The documents on this page are considered proprietary to the University of Delaware and its contracting and granting agencies. They are intended for program managers and administrative staff and may contain inaccurate or misleading information that is later reconciled. They should not be quoted, cited or redistributed in any way.
News story requested by DARPA Control (Word)
Progress Reports DARPA D012 "Scalable, High Speed Time Synchronization"
D012 Yearly Progress Reports
D012 Quarterly Progress Reports
Progress Reports DARPA G409/J175 "Survivable Real-Time Network Services"
G409/J175 Yearly Progress Reports
G409/J175 Quarterly Progress Reports
---