Purpose
This course presents practical concepts in computer network analysis and design. It is designed for the senior level undergraduate student in electrical engineering or computer science. Students should have a mathematical maturity typical of undergraduate curricula in science and engineering, including calculus and discrete mathematics, as well as a course in operating systems and a course in computer architecture.
The teaching approach in this course emphasizes generic engineering principles developed over the last two decades in the specification, implementation and evaluation of modern computer networks and networking systems. The subject material includes networking and internetworking concepts, reference models, protocol designs, security mechanisms, application examples and case studies, including the Internet, World Wide Web and supporting services.
Requirements
Prerequisites: ELEG323, CISC360 or permission of instructor
Supplemental materials: Electronic documents available from various web and ftp sites.
Exams: Midterm (30%) and final (70%); closed book; no notes

Text: Computer Networks, 3rd Edition. Tannenbaum, Wiley, 1996.
Syllabus
Introduction and background
Network components and interconnections
Circuit and packet switching architectures
Local, metropolitan and wide area networks and interconnections
Applications case examples
Communications infrastructure
Public/private data and telephone networks
Overview of contemporary digital and analog transmission systems
Engineering principles of fiber, wire, radio and satellite circuits
Case studies of selected technologies: SONET/SDH, ATM, ISDN, ...
Network architectures
Naming, addressing and routing paradigms
Virtual circuit (connection oriented) principles
Datagram (connectionless) principles
Reference models: layers, entities, access points, protocols
Internetworking principles
Network protocols
Encapsulation, sequencing and retransmission principles
Network protocols: routing, management, information
Transport protocols: flow and congestion control strategies
Infrastructure protocols: network file systems, name resolution, authentication
Network applications
Traditional services: virtual terminal, file transfer, mail
Interactive services: database retrieval, the Web
Multicast services: multimedia (audio, video, whiteboard) conferencing
Privacy and security models: public/private key cryptosystems
Yearbook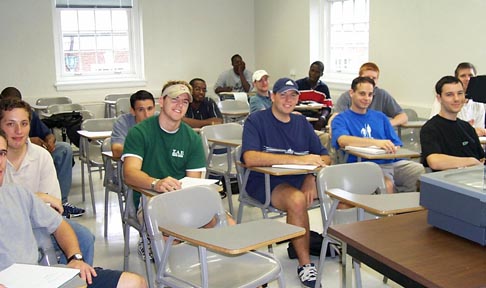 CPEG419 Computer Communication and Networks Fall 2000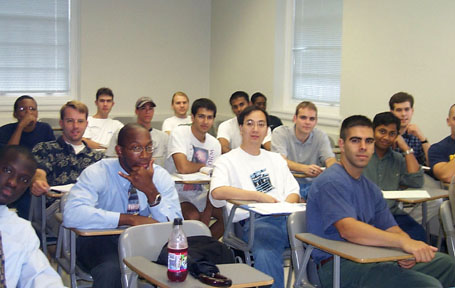 CPEG419 Computer Communication and Networks Fall 1999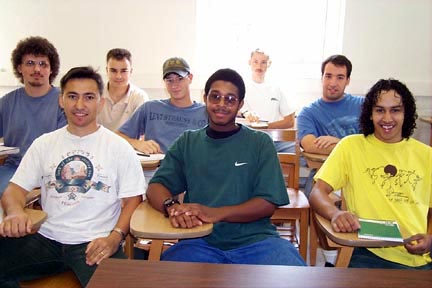 CPEG419 Computer Communication and Networks Fall 1998