427sbc with T56 and LongTube Headers
This test examines my 427cid motor with a TPIS MiniRam intake

The current engine is a 4.125 bore x 4.000 stroke short block, with the buildup described here. The 700R4/4000stall trans has been upgraded to a T56 from a 1995 camaro. The SLP shorty headers and SLP catback were upgrade to Hooker Longtubes (2210s) and a custom exhaust. Dual electric cutouts are mounted behind the header collectors and the the duals continue to a 4inch Y-pipe that reduces to a 3" over-axle pipe to a Dynomax muffer. These Baseline runs are on the 10bolt rear that's due to be replaced and re-dyno'd when replaced with a new Moser 12-bolt .


The DynoJet Dyno is located in Newark Del.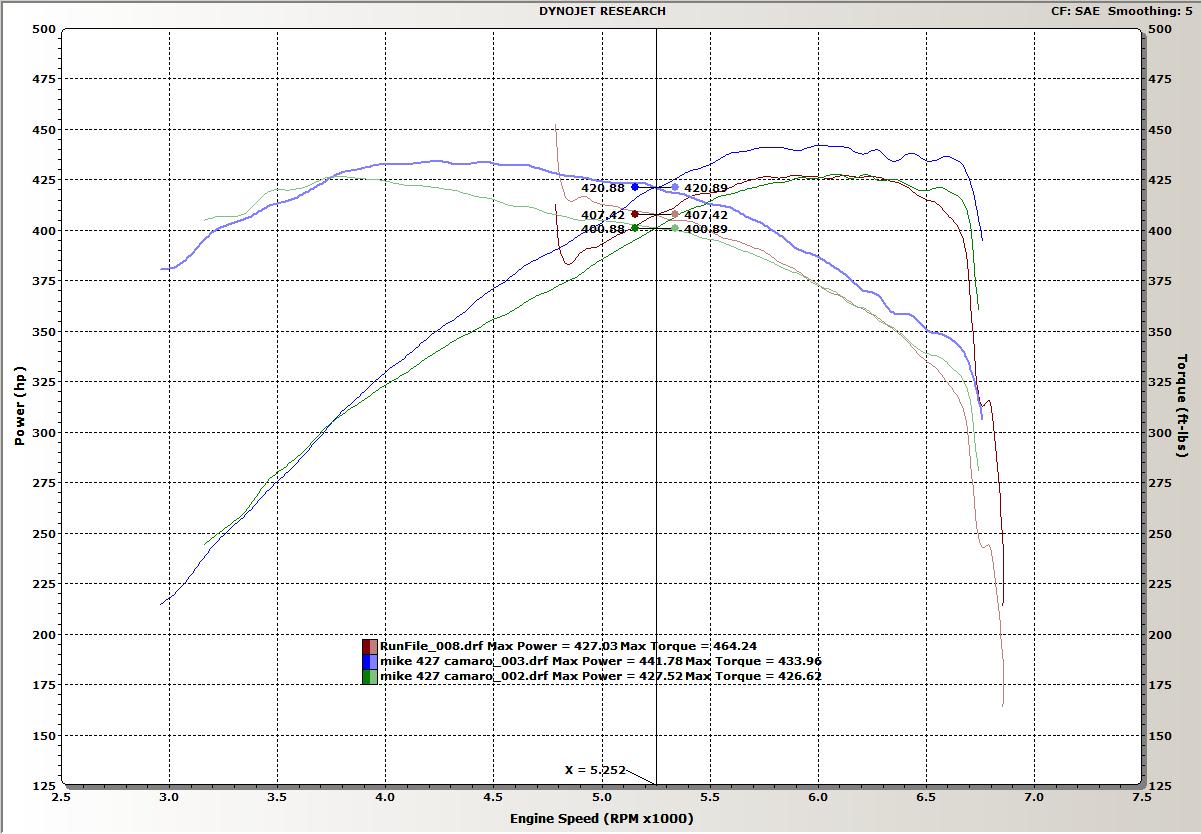 These 3 runs are Previous 700r4/SLP run (Red), the M6/LTs through the full exhaust (Green), and the M6/LTs through the open dumps.
---
Engine Scan data from Last Dyno Run with Dumps opened.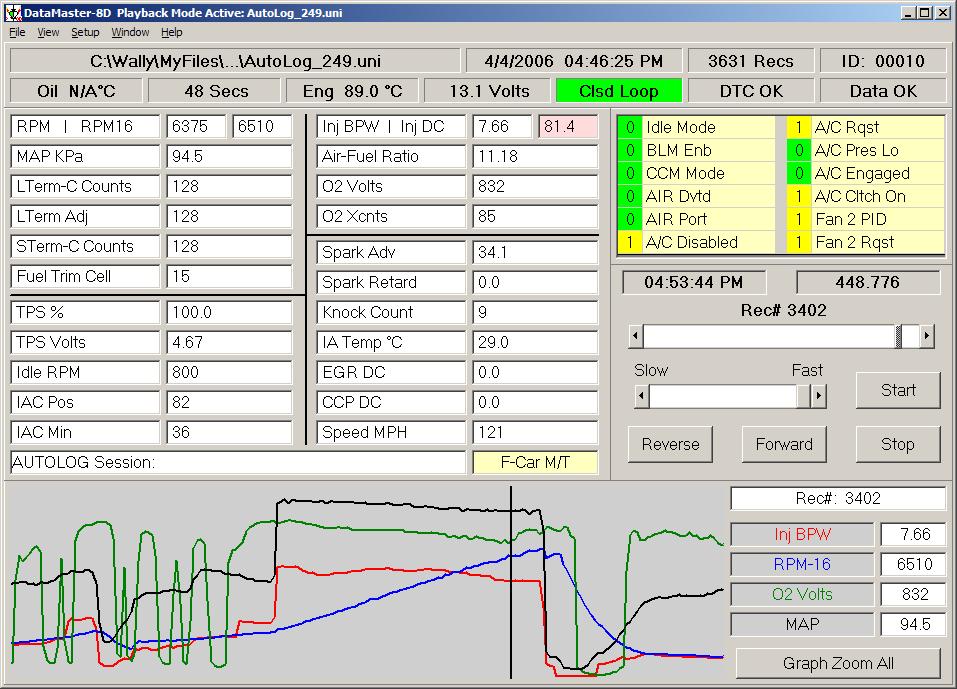 ---