Updates!
I have made a webpage showing the tooling needed to spotface the intake bolt holes so the intake bolts seat flush on the flange. This provides a more uniform clamping surface and is much more professional looking. You can view this page by clicking here.
Here's a picture of late style throttle body interference. This is the primary reason why I am now installing the coolant fittings in the rear instead of the front.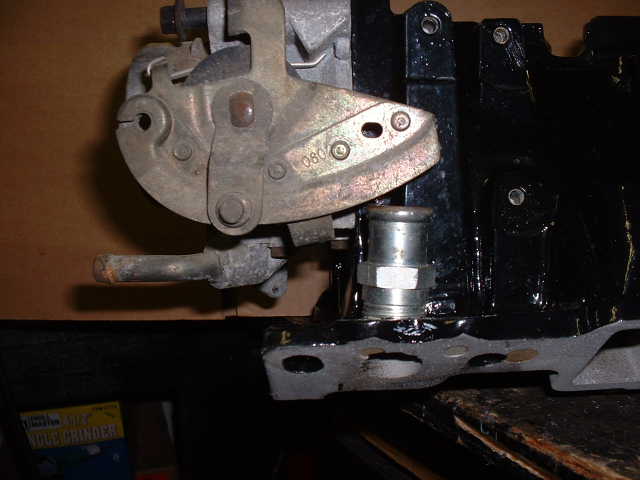 Here's a close up of my new angled distributor shim, it's still a 1/4" on the high
side but on a 5° angle to match the set angle of the distributor by the engine block.
The new style shim is included on all intakes now and was designed to get rid of
that nasty oil leak caused by the original 1/4" spacer.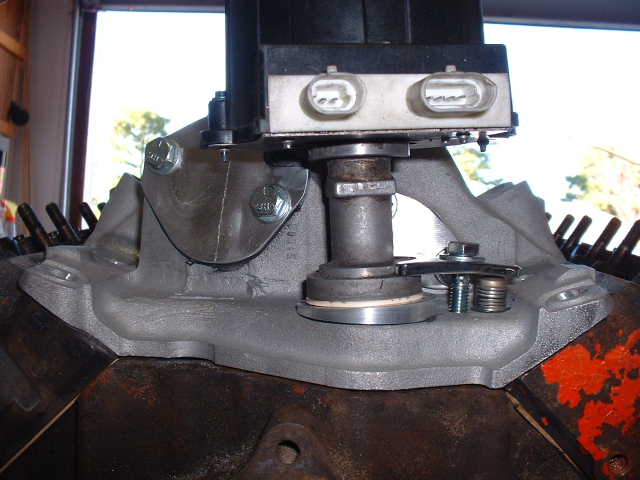 Here's some close up pictures of the throttle cable bracket . I used a bracket from a
1993 Camaro because it was the only LT1 that still had the transmission TV cable.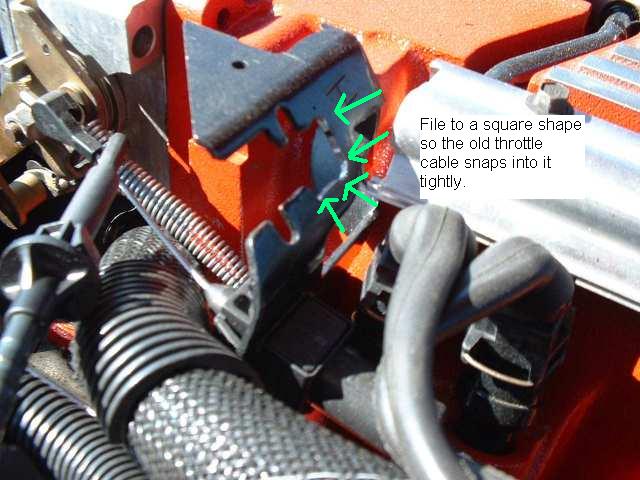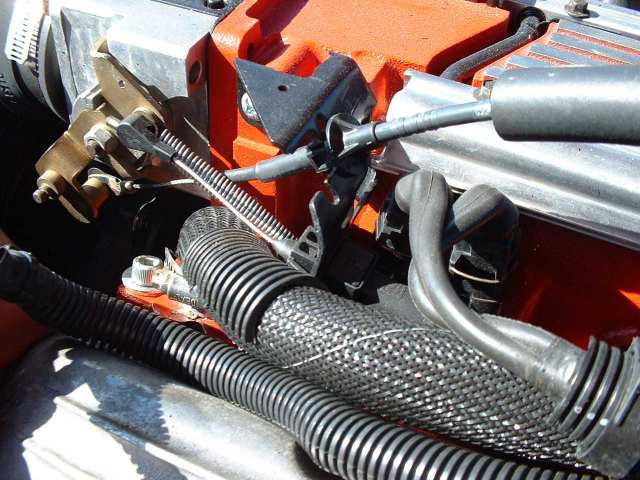 Coolant hose routing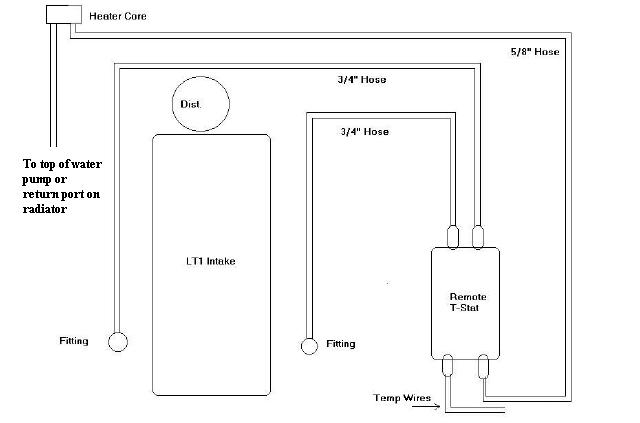 Port Locations