Stock plenum has 48mm openings for Throttle-body (TB) and 39mm openings for stock runners. I had already cleaned up the TB openings a bit, removing the EGR bumps and alot of the sides. It was about ported to about 40mm runner openings and 51mm TB openings when I began this latest round of porting.
It was gasket-match ported to Siamised Large-tube runners (45-46mm) and a 58mm TB.
Click on any image below for an enlargement (~500K) image.
---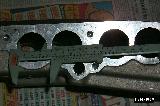 Measured "mildly ported" runner port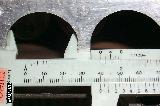 Measured "mildly ported" runner port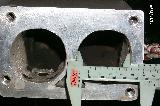 Measured "somewhat ported" TB port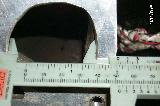 Measured "somewhat ported" TB port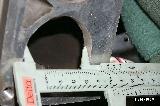 Measured "somewhat ported" TB port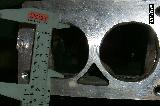 Measured "somewhat ported" TB port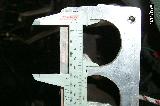 Measured "somewhat ported" TB port
---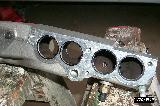 Runner ports marked for large-tube gasket match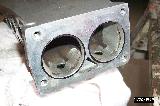 TB ports marked for 58mm TB gasket match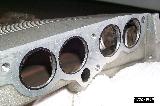 Runner ports marked for large-tube gasket match
---
Porting: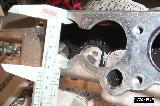 One pair or runner ports siamise ported and measured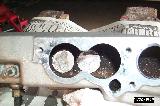 One pair or runner ports siamise ported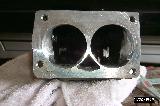 Full View of ported TB ports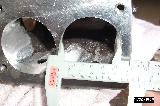 Ported TB ports measured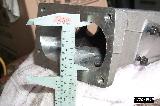 Ported TB ports measured