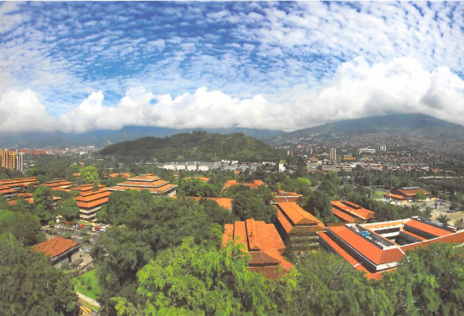 The College of Engineering at the University of Delaware (UD) has had a 15 year tradition of attracting bright engineering students from across Colombia into its various graduate and doctorate programs of study. Our engineering faculty are proud to be educators to great talent from Colombia. We are also excited that we have began to expand this program into other countries with talented students from Uruguay and Bolivia.
The past 10 years have been amazing — in this time, over 20 PhD students from Colombia have received the PhD degree at UD just in Electrical and Computer Engineering. Over 120 Colombian students have participated in the Summer Research Exchange in the College of Engineering, many of which are now pursuing their doctoral studies at the University of Delaware. We have been fortunate to recruit great talent: Summa Cum Laude and Magna Cum Laude graduates, as well as Fulbright and Colciencias grantees.
We take pride in getting to know our valuable academic partners in Colombia and reaching out to them for establishing research collaborations, partnerships, and dual degree programs. Close to 30% of our PhD graduates return to Colombia to join industry or teach at major universities across the Country. Other graduates can be found teaching at some of the best universities in the United States, in research laboratories of leading industries such as Intel, DuPont, Qualcomm, and IBM, and some have began their own technology companies.
We invite all potential students to consider joining us at the University of Delaware in outstanding academic programs ranging from short summer research visits to doctoral studies.
¡Bienvenidos!